I consider the The Women's Insights on the Art of Negotiation Summit (WIN Summit) to be one of the most important conferences around today. I believe that empowering women to become better negotiators is noble and critical work. For too long women have borne the impact of a system that does not encourage or enable them to move forward. I am proud to be a very small part of a conference that is attempting to remedy that.
On May 2nd, 2018, I will be attending the WIN Summit as their official podcast partner and recording with some of the most talented and knowledgeable women in industry, education and government on the topic of negotiation.​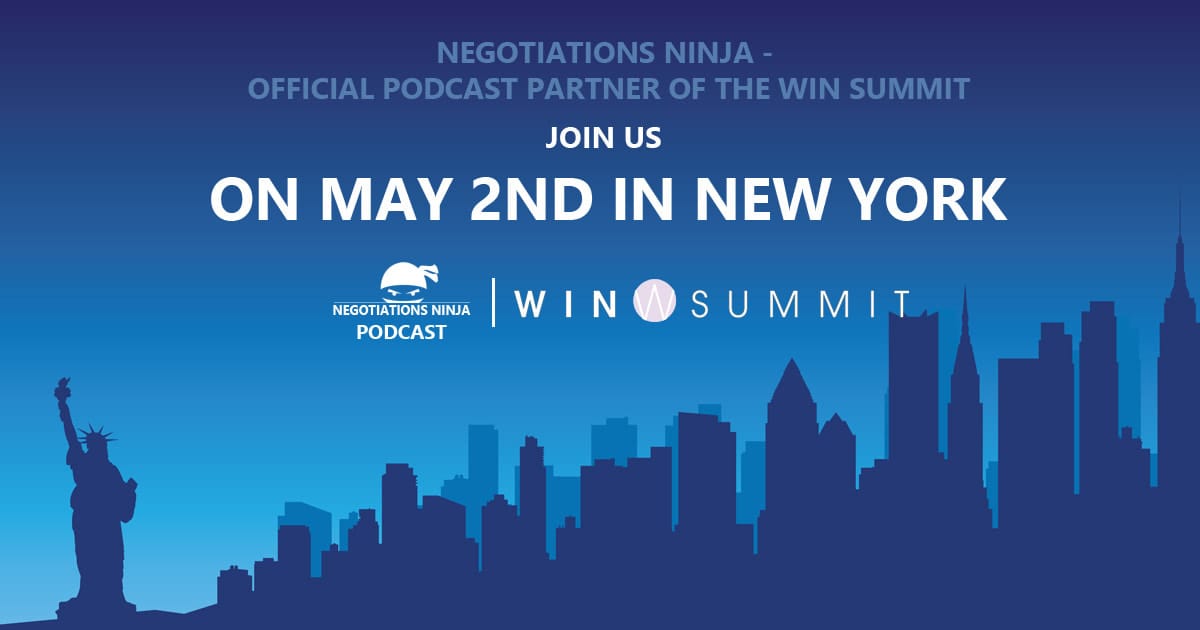 The conference is designed to challenge conventional thinking and advance new models of identity in order to re-imagine traditional corporate environments and make vital opportunities more accessible to today's professional women." – WIN Summit
Additionally, I'm looking forward to further developing and refining my own skills and listening to world-renown industry leaders, professors, and thought leaders share their wisdom on negotiations. ​With presenters like Beth Fisher-Yoshida, Carol Sankar, Samantha Saperstein, Jennifer Schecter and Lydia Frank, I'm confident that I'll be getting an awesome education and having a great time too.
Our main goal is to teach women how to negotiate. We are an educational, learning based event, looking to help women advance in their lives and careers through negotiation." – WIN Summit
If you're interested in learning more and you think that maybe you should attend, don't contact me, just reserve a spot and come.